18L Water Filter Pot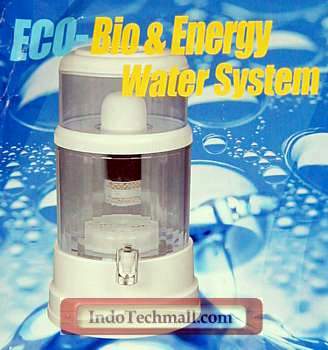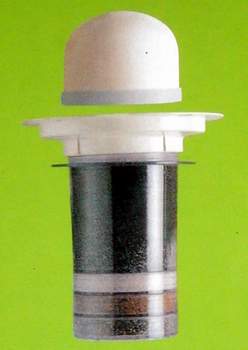 Sudah saatnya tubuh anda mendapat pasokan air yang bebas dari kontaminasi bahan kimia yang terdapat di dalam air ledeng maupun sumur (seperti bahan penjernih air ledeng seperti chroline, logam berat, dll) . Penyaring air bersih dengan filter keramik sebesar 0.2 mikron dan masih ada beberapa filter yang lain, air minum di rumah anda disaring menjadi air yang sangat bersih. Kapasitas 18 liter.
Step 1 Ceramic Filter
Removes all the harmful and unnecessary substanus of any from such as iron rush, sediments, floats and germs, etc.
Step 2 Activated Carbon
Remove chlorine, THMs, organic chemicals, unpleasant odours, bad smells and colors.
Step 3 Silica Sand
Remove acidic components and makes water tastes good.
Step 4 Zeolite
Removes heavy metals and makes water soft.
Step 5 Mineral Sand
Assists the function of the activated carbon and maintains the freshness of water.
Step 6 Eco Stone
Releases minerals and oxygen, adjusts PH of water to mild alkaline which helps restore the PH balance of body fluids and makes the mineral spring water tasty.
Replacement:
1. Ceramic Filter Rp 150.000,-
2. Step2-Step5 Rp 150.000,-
3. Eco Stone Rp 150.000,-
Rp 600.000,-
Packing: 33x33x32 cm (Hitung 6 kg)