Enhance your acoustic experience with the Targus FM Transmitter! You can transmit your favorite music from an audio source, such as a Notebook, MP3 Player and MD Player, to your own FM Stereo System.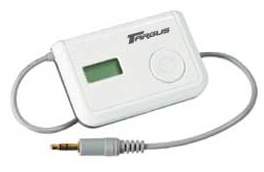 Normal Price Rp 480.000,-
Sale Only 225.000,- (Stock terbatas !)
The FM Transmitter is a hand-held device that can transform audio signal into FM signals. It is especially suitable for listening to MP3 music, through a stereo system incapable of playing MP3's and other Internet music files. It is also ideal for car stereos.