Car Mini Refrigerator (Mini Cooler / Warmer)
(New Technology)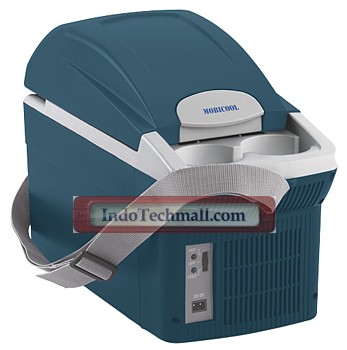 Di panasnya suhu global termasuk Jakarta, dengan kulkas mini ini, tidak kuatir lagi untuk mendapatkan minuman dingin dalam perjalanan dengan mobil, boat, mancing, piknik atau untuk di kos-kosan. Sangat praktis karena bentuknya yang kecil dan ringan, mudah dibawa-bawa.
Teknologi baru, dengan modul thermal elektrik, arus listrik diubah menjadi pendingin/pemanas. Bebas dari suara kompressor yang mengganggu.

The car and home fridge that really works! Indoors or out, on the road or in the office, the Mini Cooler and Warmer keeps your food and drinks cold and fresh. Featuring solid state refrigeration, this mini marvel conveniently stores sandwiches, fruit, snacks, bottled water and much more. The included car lighter adapter makes this the perfect companion for road trips, tailgating, picnics, concerts, boating or outdoor events while keeping your snacks at a constant temperature. Just flip the switch and your cooler becomes a warmer.
Rp 750.000,-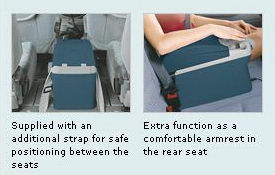 | | | | | | |
| --- | --- | --- | --- | --- | --- |
| | Product | | Gross capacity | | Colour |
| | T08 DC Thermoelectric Cooler | | approx. 8 litres | | Maiolica blue |
| | | | |
| --- | --- | --- | --- |
| | Voltage | | 12 volts DC |
| | Insulation | | High quality full foam insulation of CFC-free polyurethane |
| | Power Consumption | | DC: 32 watts (cooling max. 20°C below ambient temperature); 27 watts (heating max. 65°C) |
| | Quality features | | Specially designed for car use, easy and secure fixing with car seat belt or own shoulder strap, cooling and heating function, fits 0.7-litre bottles lying, cable compartment in lid, single fan system with metal inner case |
| | Dimensions (LxWxH)/weight | | 44.0 x 20.0 x 30.0 cm / 3.1 kg (Hitung 6kg) |